The Cotton Gin Cabins are located in front of the Cotton Gin Inn and across from the Historic Grist Mill. These are the perfect choice for a romantic or relaxing getaway on the river. Don't forget to reserve your float down the beautiful North Fork River!
Each cabin is outfitted with a King size bed sleeping 2 and full bath and sitting porch. Cabins are within closest walking distance of the river, The Chef's Table and the Beach Bar.
Amenities include A/C, microwave, coffee maker, grill, mini fridge, and hair dryer.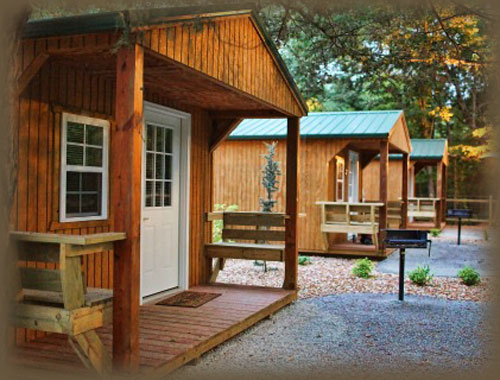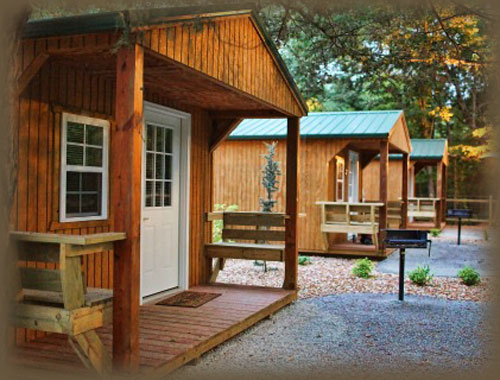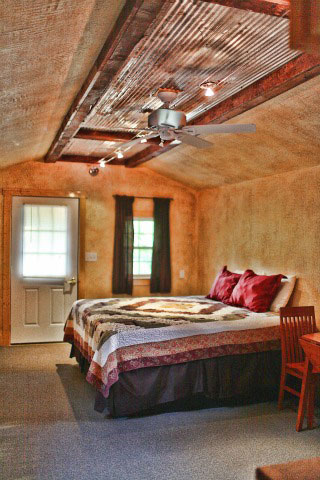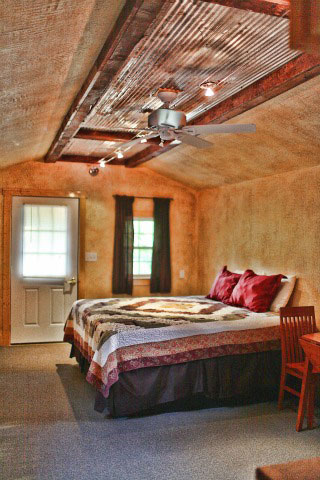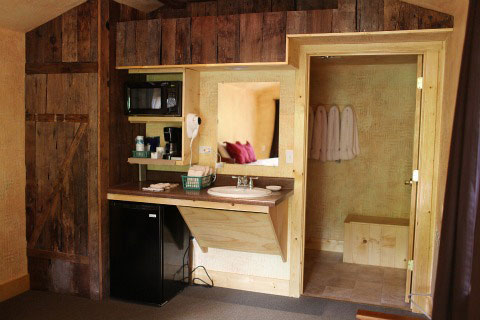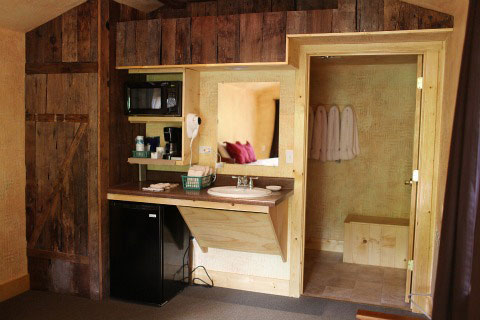 Cotton Gin Cabin Exterior
Cotton Gin Cabin- Interior
Cotton Gin Cabin- Interior
Book Online today by clicking here
Pet Policy: No pets are allowed in lodging. Pets are welcome in RV and Campsites with a 2pet limit and $10 nightly fee. Pet owner is responsible for pet clean-up. Pets must be on a leash.