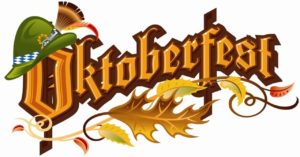 October@the Mill is full of Food, Music and Food Trucks! Starting with Oktoberfest October 7th at 11am with music from Jared Painter from 4pm to 9pm and traditional Oktoberfest dishes all day.
October 14th and 15th Art@the Mill is back at an earlier date, for better weather and a pretty backdrop. Support local crafters and artists. Saturday from 10am to 5pm and Sunday from 10am to 3pm,
October 28th our 2nd Ever Food Truck Festival from 11am to 9pm. Food Truck Run Down is Bootleggers BBQ Hillbilly Kettle Corn, Uncle Charlie's Deep Fried Treats, Lemon House Grill, Boro Dogs, Greek Truck, Spork Express, Navaho Tacos, Fried and Frozen, Twisted Mike's. Twisted Mike's Waffle truck. The Beach Bar will be open for for craft beer and music by Jared Painter.
Stay after for the Halloween Party with the Porchlight Band in the Gravel Bar starting at 7pm!