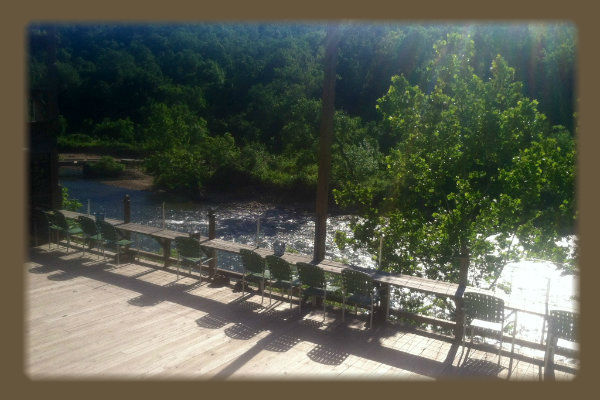 Only the Gravel Bar deck is currently available due to the flooding.
Closed for the season. Re-opening Spring 2018.
Host your own riverside get together on this unique hideaway which offers a wonderful view of the river and features a deck large enough to accommodate 150 people. Catering and bartending services are available for an additional cost. Contact Dawt Mill staff for information about this tucked-away, private party spot!
Contact: thedawtmill@gmail.com
or call: 417-284-3540